Element name:
footer
Purpose:
Provide the user with links to important pages and information at the bottom of the page.
Navigate to Headers/Footers > Footer navigation from the left side menu to get started.

Elements as they are displayed in the footer
The footer element is included by default on all marketing pages. For Bubble pages you will need to add it manually to any page you want to include it on.
You can set up links to any page you like in the pages tab. These can be the same pages you set up in the header or completely different.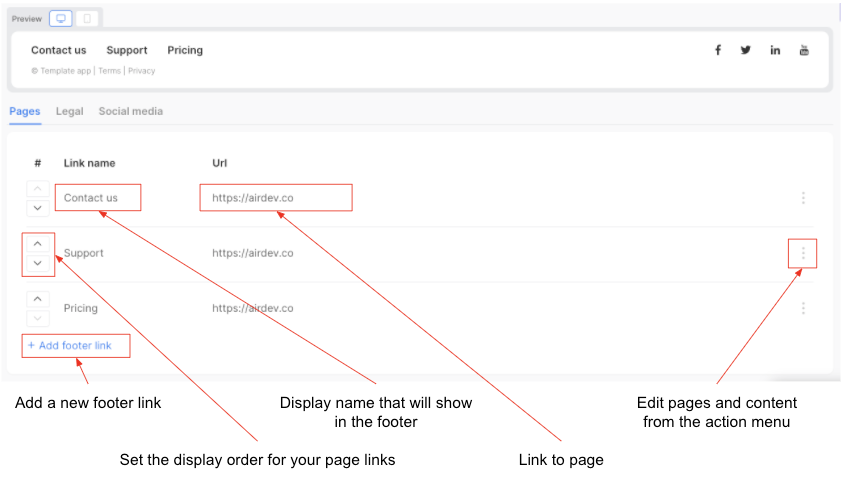 Actions available for the page links in the footer
The Canvas template comes standard with Terms and Privacy pages. Edit all the settings for these pages here.

Get the most out of your social media by adding all your social media pages to the footer of your application!